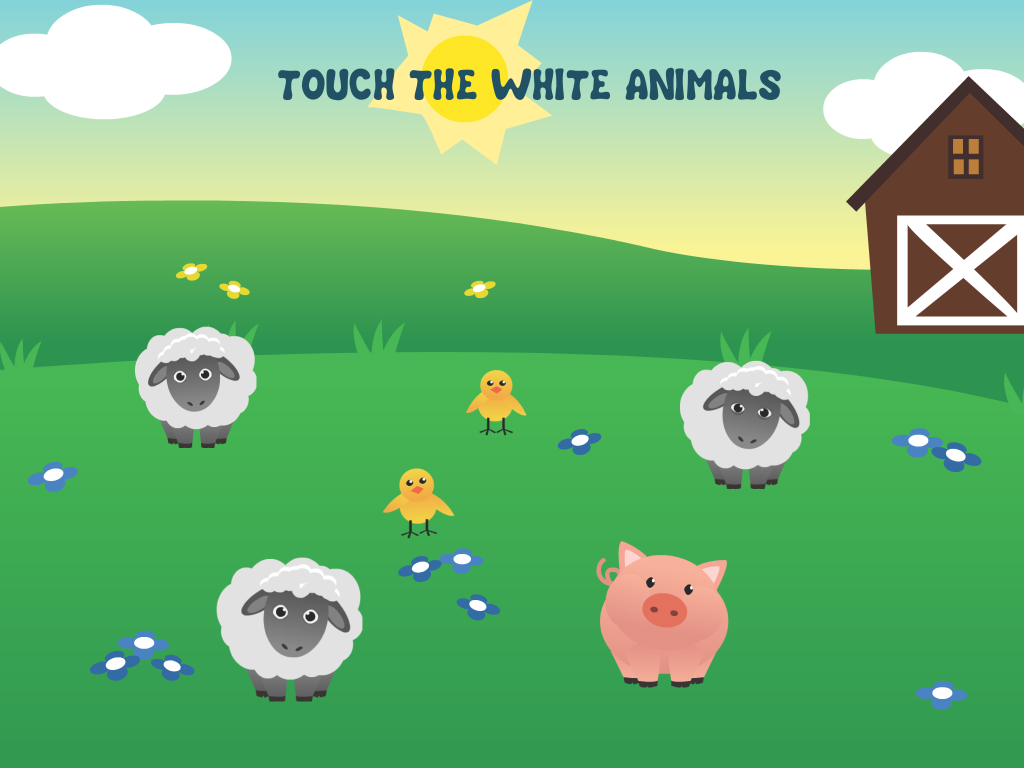 The most fun preschool game in the app store. Learn and have fun with animals on the farm! Little Farm Preschool is a collection of 7 exciting educational games for your preschooler (ages 2 to 6).
FEATURES
-8 different games that teach preschoolers about animals, colors, letters, counting, puzzle, matching, and sizes/differences.
-Lovable animated farm animals helps kids along as they play the games.
-Tons of real children voice recordings of colors, letters, animal sounds, and more.
-Animated Stickers! Kids get a sticker reward after every a few games they win.
-Designed for preschoolers — no confusing menu, in-app purchase, or navigation.
-Unlimited play! Each game flows right into the next.
INCLUDED GAMES
1. ANIMALS. Find and count animals of same kind or color. Teaches kids animals on the farm with names and sounds.
2. COLORS. Find animals with different colors. Teaches colors, color names, and grouping.
3. MATCHING. Drag and match animals with their masks. Teaches matching and difference.
4. COUNTING. Count off the animals of same kind or colors. Teaches numbers and counting.
5. LETTERS. Touch animals that starts with a certain letter. Teaches letters and letter sounds.
6. PUZZLE/JIGSAW. Some animals are broke into pieces! Put them back together. Teaches shapes and pattern recognition.
7. SPOT THE DIFFERENCE. Spot the animal in different size or kind. Teaches patterns, bigger, and smaller.
8. SHAPE (NEW IN 1.3). 8 basic shapes in 5 levels to teach kids.
Download Little Farm Preschool Lite FREE
Download its lite version FREE to see if it is good for your kids. Please give us your feedback to help us improve it.
Stay Tuned